White Oak Tree - Tree Plantation Timber and Veneer
A White Oak tree plantation earns $80,000 per acre. Additional income is made from Thinned White Oak trees when they are sold as White Oak wood pellets.
Fast growing White Oak trees in a tree plantation setting would supply valuable knot free clea- grained wood and veneer for wine barrels, flooring, cabinetry, moldings, furniture, paneling and shipbuilding. White oak wood is hard, strong and durable; a valuable timber tree with many commercial uses. Its use for the staves of barrels and buckets and as a shipbuilding wood is due to its resistance to water penetration is well known. This characteristic is attributed to a plastic-like substance named tyloses that plugs the sapwood vessels to block the movement of water and fungal spores. It is one of the premier woods used in the manufacture of furniture, paneling, veneer, and the aptly named hardwood floors. Its use for railroad ties and mine timbers is testimony to its strength and reliability. It has a high fuel value and is one of the best sources of firewood.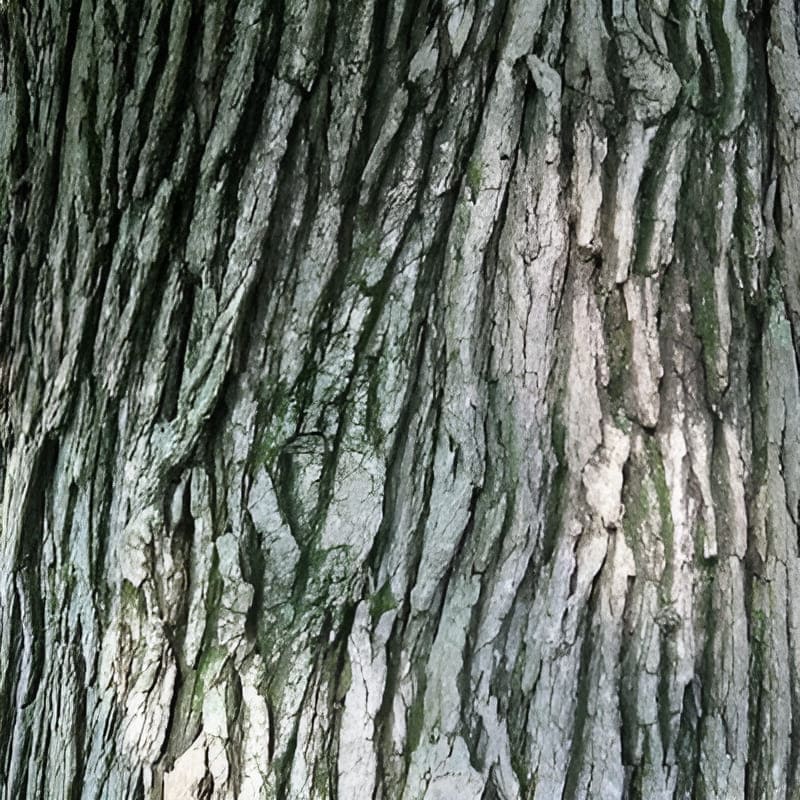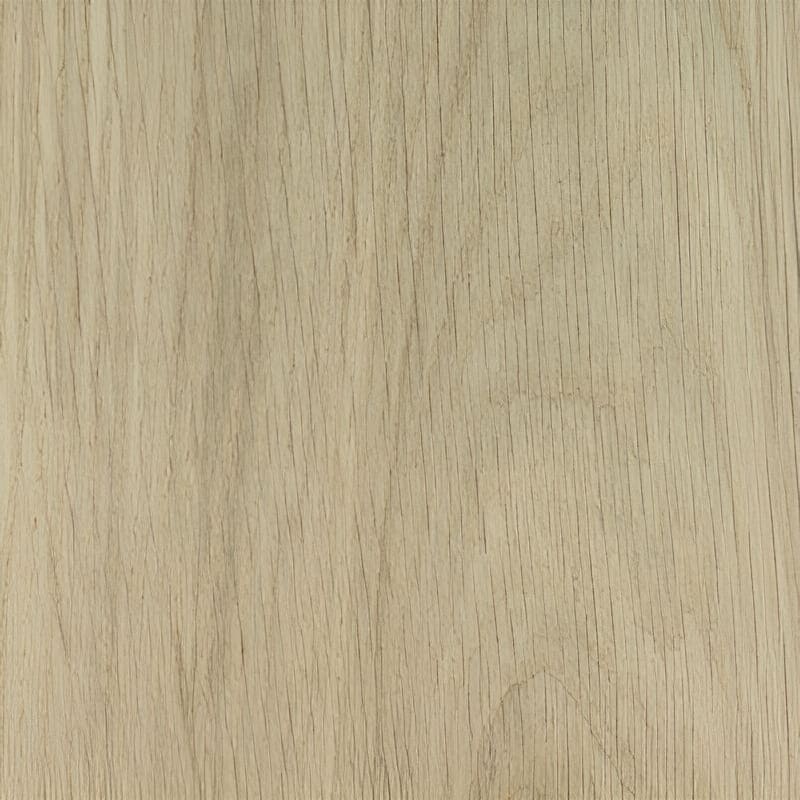 White Oak Wood
Large diameter clear White Oak wood is becoming an increasingly rare wood as most of the quality timber has been harvested in its native territory in the eastern U.S and Canada. The beautiful light to dark brown wood is used to make paneling, siding, flooring, furniture, boats (a substitute for teak), decking, vineyard or nursery props, fruit boxes, and pallets. It is also a preferred wood for pulp and wood pellet production.
White Oak North American Growing Zones
White Oak native growing areas are concentrated in the Eastern United States, particualrily Tennessee and Kentucky. Although native to Eastern North America, White Oak may also be grown in microclimate areas of the Western States and Canada, principally the coastal interior province of British Columbia and Washington State.
The most valuable White Oak are sawlogs 12 feet in length, clear grained and knot free which are typically sold as veneer.
White Oak Wood Products
White Oak dimensional lumber
White Oak hardwood flooring
White Oak cabinetry
White Oak moldings
White Oak barrels for the wine industry
Fast Growing White Oak Trees
White Oak sprouts profusely from cut stumps. This makes White Oak an ideal choice for sustainable tree plantations.
Given the right growing conditions, White Oak is one of the fastest growing of all the oaks. In a landscape setting, white oak is popular as shade trees because of their broad, spreading crowns.
White Oak Plantations - Costs
White Oak plantation costs average between $500 and $1,000 per acre depending on how many acres are planted per project – the more acres planted the lower the cost. An average of 800 trees per acre is common. A thinning program should be initiated during year 10 cutting every second tree so the remaining trees size up. On average, the thinned trees will increase two times diameter compared to a plantation with no thinning.
Note* It is important to transplant seedlings that are at least 4 years old and 4 feet tall so they will survive the first and second winters. It is also advisable to use tree shelters or security fencing to protect young oak tree seedlings from grazing deer. Starting a White Oak plantation with tall tree seedlings 10 or 12 feet tall will eliminate the need for shelters and fencing.
Calculate the number of trees per acre and spacing between White Oak trees
Mixing Tree Species
For a healthier plantation, it is advisable to intermingle plantings comprising other tree species like sugar maple, yellow birch and white pine. Planting an second tree species for every 20 white oaks should be adequate.
Invest In A White Oak Tree Plantation
Depending on market conditions, White Oak earns gross revenue between $50,000 and $80,000 per acre in year 50 and double that in year 80. In year 10, thinned trees may be sold and/or converted into high BTU value wood pellets.
Note* White Oak is one the few hardwood tree species that will generate new growth from cut stumps. The extensive root system of the cut tree will generate 5 or 6 new seedlings with an accelerated growth rate – usually 3 times that of a transplanted seedling.
White Oak Tree Plantations
There are three ways to participate in white oak tree plantations; you can invest directly in one of our white oak tree plantation projects, hire us as a consultant to start your own white oak tree plantation or contract us to build you a white oak tree plantation.