Loblolly Pine - Biomass, Wood Pellets and Lumber
Loblolly Pine is one of the most valued softwood timber tree species grown in the United States and fast growing Loblolly pine is the ideal commercial softwood tree species for a tree plantation.
Loblolly Pine
Loblolly Pine is adaptable to many types of soil and growing conditions and as such is planted throughout the Southern United States where it grows rapidly in sandy loam soils. It is grown primarily for polewood, pulpwood and second grade lumber. Loblolly Pine makes up nearly half of all the commercial softwood tree species grown in the Southern States. Loblolly pine can reach 200 years in age and grow to 4 feet in diameter given the right growing conditions. Loblolly pine is also known as Oldfield pine, North Carolina pine, Arkansas pine and Shortleaf pine.
Loblolly Pine Distribution
Loblolly Pine is a Southern U.S. commercial softwood tree species grown primarily in Georgia and South Carolina.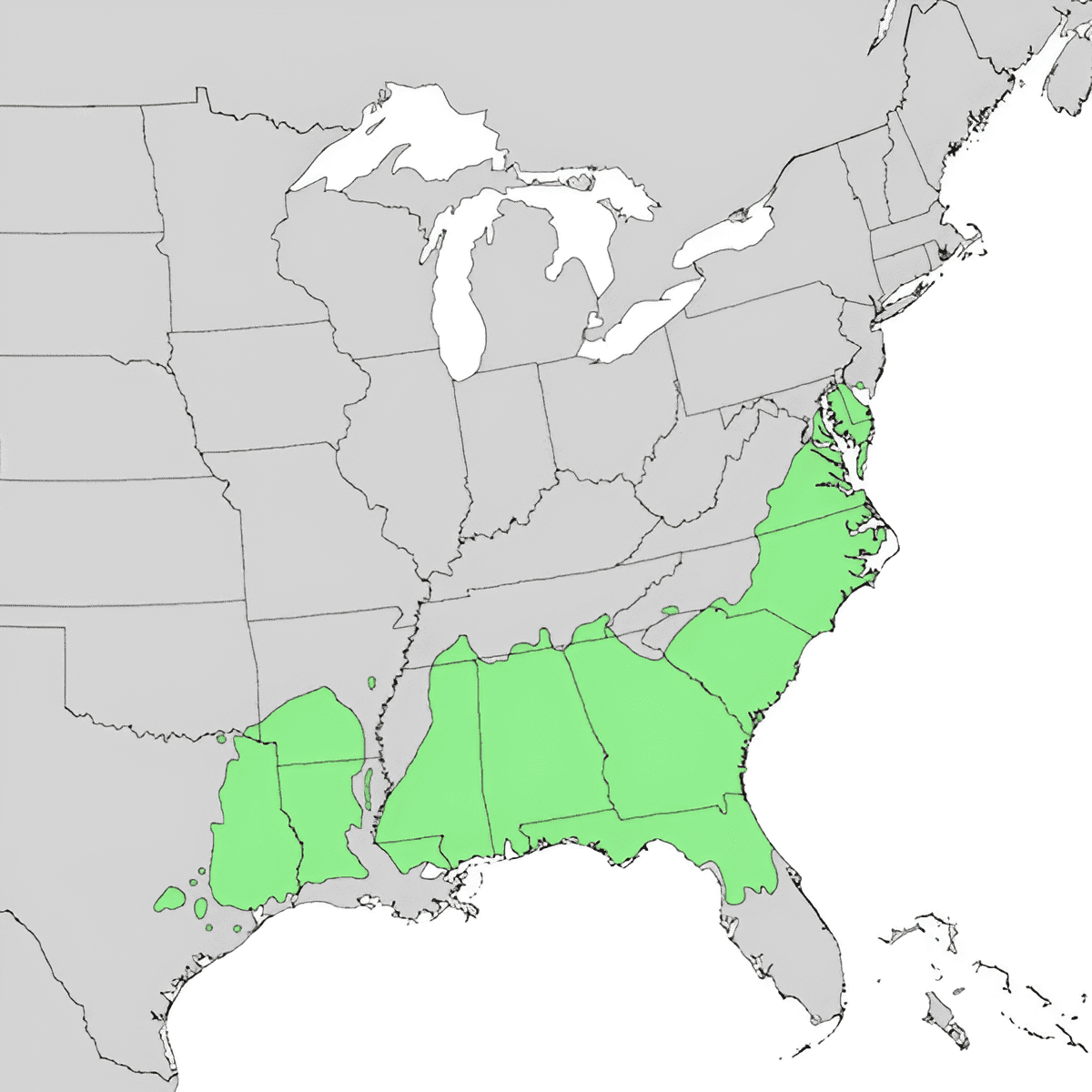 Loblolly Pine Tree Uses
Loblolly Pine is used to make plywood, wood pellets, furniture, poles, fence pots, pallets, wood boxes and provide fiber for the pulp and paper industry.
Loblolly Pine is one of the best trees to use to reclaim land, counter erosion and replenish weakened soils.
Loblolly Pine resin is used to make turpentine and varnish. In the south, it is used to make bark mulch and pine straw.
Loblolly Pine Tree Plantations
Loblolly Pine is grown primarily by the pulp & paper industry represent nearly 70% of total production. The remaining 30% is utilized for fence pots, utility poles and the lumber industry. Typically, Loblolly Pine is harvested in 24-year growing cycles starting with 12-inch transplants.
Calculate the number of trees per acre and spacing between Loblolly Pine trees
Costs
Loblolly Pine tree plantation costs average between $150 and $250 per acre depending on how many acres are planted per project – more acres lowers the cost. An average of 500 trees per acre is common. A thinning program is typically initiated during year 5; cutting every second tree leaving the remaining trees to size up. On average, thinned tree diameter will increase two times that of a tree growing in a plantation without thinning. Fertilizing trees from years 6 through 24 can help increase wood volume as well.
Plantation Timetable
no thinning, no pine straw income, and no fertilization the first 5 years
thin every second tree in year 6, no straw, no fertilization
fertilize from year 6 through to year 24 each year
rake pine straw from 10 year old trees to aerate tree roots
rake pine straw from 20 year old trees to aerate tree roots
Commercial Softwood Returns
Depending on market conditions, Loblolly Pine earns gross revenue between $1,500 and $4,500 per acre in year 25.
Fence Posts
In year 6, thinned trees may be sold as fence posts for an average wholesale price of $2 each and/or a retail price of $5 each – more if they are treated.
Pine Straw
Pine straw revenue averages between $200 and $500 per acre depending on the market in year 10 and 20.
Managed Verses
Unmanaged

Loblolly Pine Plantations

When wood value only is considered; loblolly produces more wood, more wood value, and a higher net revenue in a managed plantation.
Inventory
No Loblolly Pine at this time
Loblolly Pine Seedling Average Height: 12 feet
Loblolly Pine Age: 8 years
More Pines
Loblolly Pine Tree Plantations
There are three ways to participate in loblolly pine tree plantations; you can invest directly in one of our lobolly pine tree plantation projects, hire us as a consultant to start your own loblolly pine tree plantation or contract us to build you a loblolly pine tree plantation.